Attorney James Towne Interviewed by Saratoga Business Journal on Adversity of Pandemic on Businesses
Feb 22, 2021
During COVID Pandemic, Attorneys Face Challenges In Courts And Business Law Cases'
Excerpt from: Saratoga Business Journal, February 2021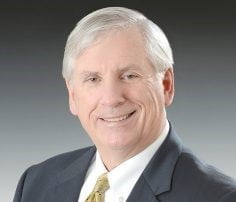 As businesses adjust to the unprecedented challenges of a pandemic, so do the attorneys who advise them. "There have been a whirlwind of legal issues that we never thought we would have to deal with," said James T. Towne, Jr. of The Towne Law Firm PC, with offices in Saratoga Springs and Glens Falls.
Unique issues about government relief, bankruptcy and foreclosures, contracts, COVID-19 fraud, cybersecurity and much more are on a daunting list of topics attorneys are being challenged to address this past year.
"During the first 120 days we were confronted with a variety of labor and employment inquiries," said Towne. Many of these were rooted in the logistics and liabilities of sending non-essential staff home to work and as a condition of employment, he said. "Managers are accustomed to taking their laptops and working from home, but maybe not the support staff," he said. "Matters come up about restrictions on the equipment taken offsite, using that equipment for personal matters, and businesses not enforcing obligations in connection with work performed at home."
"There are conflicting directives from the federal government and from the governor's office," Towne said. "In New York, different classes of employees need to negotiate their contracts," he said. "If the municipality's internal staff is under a collective bargaining agreement we have to go through that agreement very carefully to see what we're dealing with" as to what can be mandated.
"There is always a concern that company data may be breached, but now there is a whole new set of questions about cybersecurity and liability," he said. These are issues to be researched and potentially litigated.
An employee may be injured while working at home, which raises concerns whether workers compensation will cover the lapse in employment income. "At most offices there is a designated place for lunch or break and an injury suffered there would be covered. At home you might trip on a rug wearing your slippers," he said. "Will these claims be recognized by the comp board?"
"There are all kinds of provisions about what to cover," Towne said. "This is a literal Pandora's box. Guidelines might be more liberally applied going forward, which means workers compensation rates will go up. But I believe in the longer term society will be better off as more of these compensation issues have been settled."
There are also legal ramifications in regard to accommodating returning employees who are recovering from the virus. "An employee may have some form of disability as a result of infection," Towne said. "The law requires there be a conversation about their needs and employers must make reasonable accommodations." With this particular virus affecting the lungs, a worker may have a persistent breathing condition that requires he work from home, Towne said in example.
"Every employee has value and employers have to protect them, so they will have to balance the needs of the recovering employee with the rest of the employees," he said. He also posed the question of how a business might handle learning that an employee coming into the workplace had been to a gathering and never wore a mask. "When applied to a mass group of individuals, it will be challenging to deal with them on a case-by-case basis."
Like the businesses they represent, attorneys continue working remotely and through video conferencing, but so do the courts. "The judge says to try this case over Wi-Fi, but what about third party opinions? Who will swear them in," Towne said. "But I have been impressed with witnesses and with employees dealing in this two-dimensional world of video."
Article has been edited and condensed.
Share