The Greater Capital Association of REALTORS® (GCAR) and TLF Team Up for a Legal Update Course for REALTORS®
Sep 7, 2021
ALBANY, NY | (September 7, 2021) | Principal Partner and TLF's leading Real Estate Attorney, Jessica E. Stover, Esq. will be teaching a legal course at the Greater Capital Association of REALTORS® (GCAR). The course will provide REALTORS® with the most up-to-date information regarding the revisions to Article 5 of the General Obligations Law (GOL) that was signed into law by Governor Cuomo in December of 2020, which led to the new Statutory Short Form Power of Attorney (POA) that went to into effect on June 13, 2021.
This class is being offered virtually via Zoom and live at the GCAR Training Center on September 8, 2021, 12PM-1:30PM. A great way to get your legal credit!
See you there! Learn more and register here: Education Schedule | Greater Capital Association of Realtors (gcar.com)
---
The Towne Law Firm, P.C. (TLF) has more than 40 years of reliably handling all facets of real estate law and every aspect of real estate transactions. Whether commercial or residential, a purchase or sale or a dispute with your municipality – the real estate attorneys at TLF can make your Real Estate the home sweet home you were hoping it would be. Learn more about TLF's Real Estate services here.
TLF is a proud business member of the Greater Capital Association of REALTORS® (GCAR).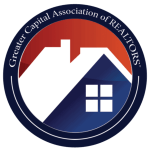 Share