TLF Webinar on Cannabis Law for Business Owners: What You Need to Know
May 5, 2021
You're Invited!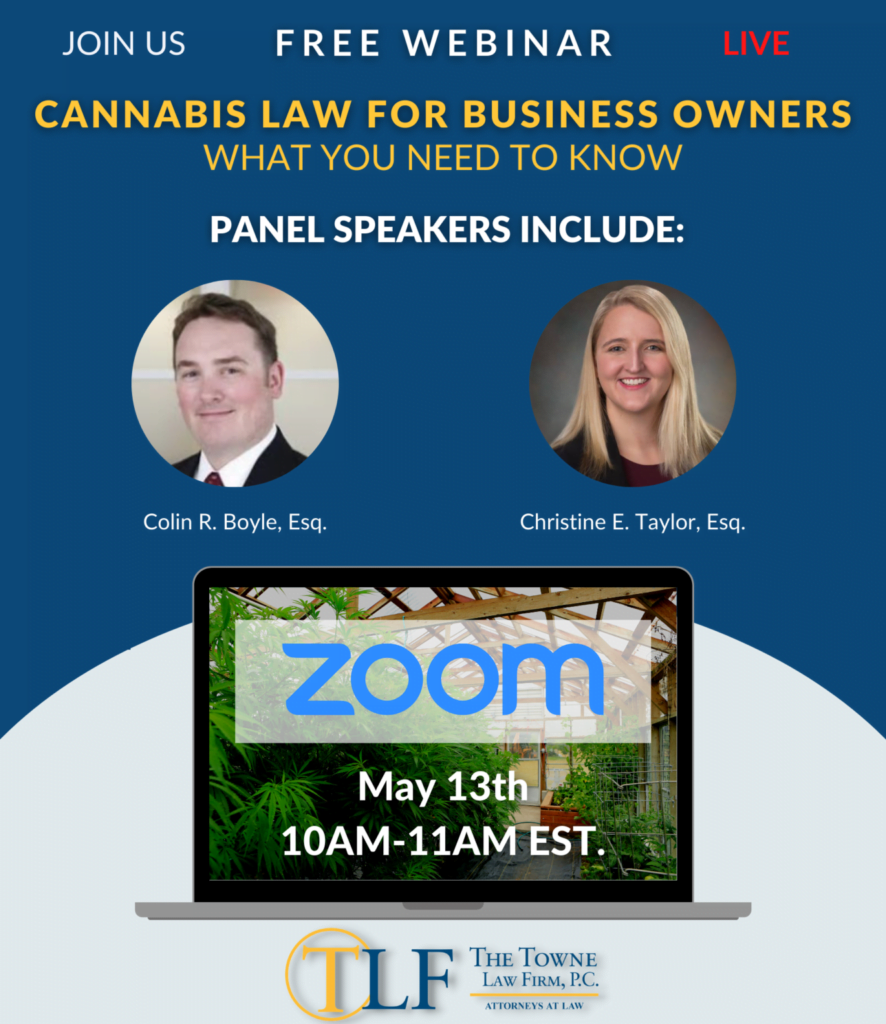 ALBANY, N.Y. (May 5, 2021)- The Towne Law Firm (TLF) will be hosting a FREE webinar on the new Cannabis Law in New York State. On March 31, 2021, Governor Cuomo signed into law the Marijuana Regulation and Taxation Act. This law legalized recreational cannabis use for individuals 21 and over in New York State. This law will have significant impacts on businesses throughout the state of New York.
You're invited to join our discussion on the new Cannabis Law in New York State as we cover topics related to:
New issues that arise for employers relative to employee cannabis use
Additional Labor Law considerations
The impact on employment decisions
The treatment of consumer regulation at your business or workplace
---
WHEN: Thursday | May 13th | 10AM-11AM EST.
WHERE: Zoom | Registration details below
WHO: Panel speakers include TLF's leading Labor & Employment Attorney and Partner, Colin R. Boyle, Esq. and TLF's Leading Hospitality and Business Attorney, Principal Partner Christine E. Taylor, Esq.
After registering, you will receive a confirmation email containing information about joining the webinar.
Can't attend? Join anyway and get a recording of the webinar!
---
Check out TLF's last webinar for Business Owners, you can access the recording below and on our YouTube Page. 
Share