Towne, Ryan & Partners, P.C., Jezreel International Send Essential Supplies to Hurricane Victims in Puerto Rico
Nov 28, 2017
ALBANY, N.Y. (November 28, 2017) – Over the course of the past month, attorneys James T. Towne, Jr. and John A. Musacchio of Towne, Ryan & Partners, P.C. partnered with the Albany-based humanitarian aid organization, Jezreel International, on a project that will provide thousands of dollars' worth of essential supplies to hurricane victims in Puerto Rico.
Weeks after Hurricanes Irma and Maria devastated the small Caribbean island, millions are still without power and essential resources ranging from food and water to batteries and first-aid supplies to personal care items.
Towne, Ryan & Partners staff and some of the generous donors who supported this effort gathered Wednesday at Jezreel's headquarters in Albany to pack items for the shipment that is destined for Fajardo, Puerto Rico.  The shipment will contain items such as underwear, mosquito nets and repellent, gas tanks, generators, batteries, water filters and tanks, and Luci lights, which are inflatable solar lights, among other items.
"For the past 21 years, Jezreel has provided humanitarian aid to dozens of countries around the world.  Puerto Rico and its people have been devastated by the recent hurricanes, and we are grateful to Towne, Ryan & Partners for helping us give them this much needed relief," said Rabbi Barry Feinman, CEO, Jezreel International.
This will be the first of four shipments Jezreel will be sending to Puerto Rico to aid the hurricane victims.  If you are interested in donating or supporting the effort, please contact John Musacchio.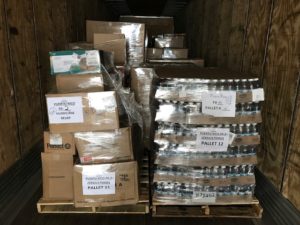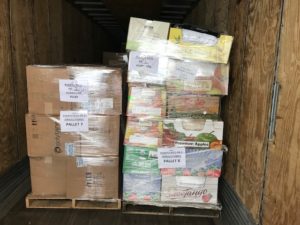 Share